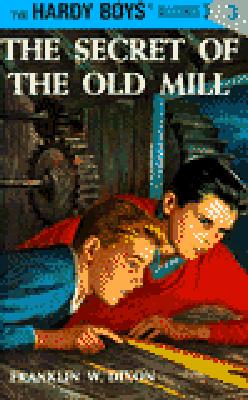 Author Name Dixon, Franklin W.
Title The Secret of the Old Mill
Binding Hardcover
Book Condition Very Good
Publisher Grosset & Dunlap
ISBN Number 0448089033 / 9780448089034
Seller ID ARW-120717CJB008
0448089033 Ships quickly. Pages unmarked. No loose pages. Normal mild shelf/reading wear. Orphans Treasure Box sells books to raise money for orphans and vulnerable kids.
More Description
Determined to learn the secret of the old mill, Frank and Joe employ a clever ruse to gain entrance and become trapped. There they unravel two mysteries, one involving a counterfeiting case and the other, a national security case their father is working on.
Price = 2.29 USD