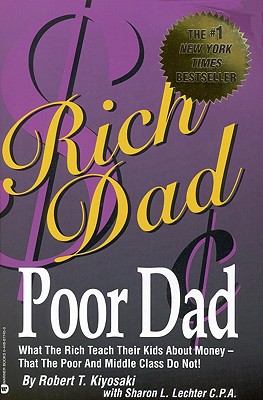 Author Name Kiyosaki, Robert T.
Title Rich Dad, Poor Dad: What the Rich Teach Their Kids about Money--That the Poor and Middle Class Do Not!
Binding PAPERBACK
Book Condition Good
Publisher Business Plus
ISBN Number 0446677450 / 9780446677455
Seller ID 3TZ-081617TDD002
0446677450 Ships quickly. Mild to moderate wear. Front cover is slightly creased; Some writing on inside front cover. A good readers copy. Orphans Treasure Box sells books to raise money for orphans and vulnerable kids.
More Description
Personal finance author and lecturer Robert T. Kiyosaki developed his unique economic perspective from two very different influences - his two fathers. This text lays out Kiyosaki's philosophy and his relationship with money.
Price = 2.29 USD