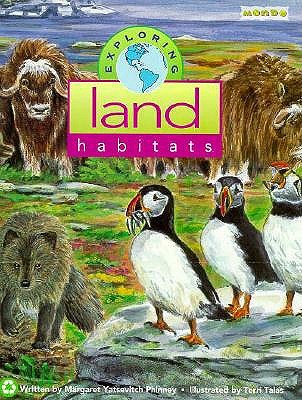 Author Name Phinney, Margaret Yatsevitch
Title Exploring Land Habitats
Binding PAPERBACK
Book Condition Very Good
Publisher Mondo Publishing
ISBN Number 1879531380 / 9781879531383
Seller ID XD-071417EAG001
1879531380 Ships quickly. Mild wear. Orphans Treasure Box sells books to raise money for orphans and vulnerable kids.
More Description
Investigate life on land
What is life like in the Amazon rain forest? Or on the African Savannas? Learn about these habitats plus Arizona's Sonora Desert, the Canadian tundra, and the deciduous forests of the eastern United States.
Price = 2.29 USD